Inform about Digital Transformation
A general overview of the digital transformation of production systems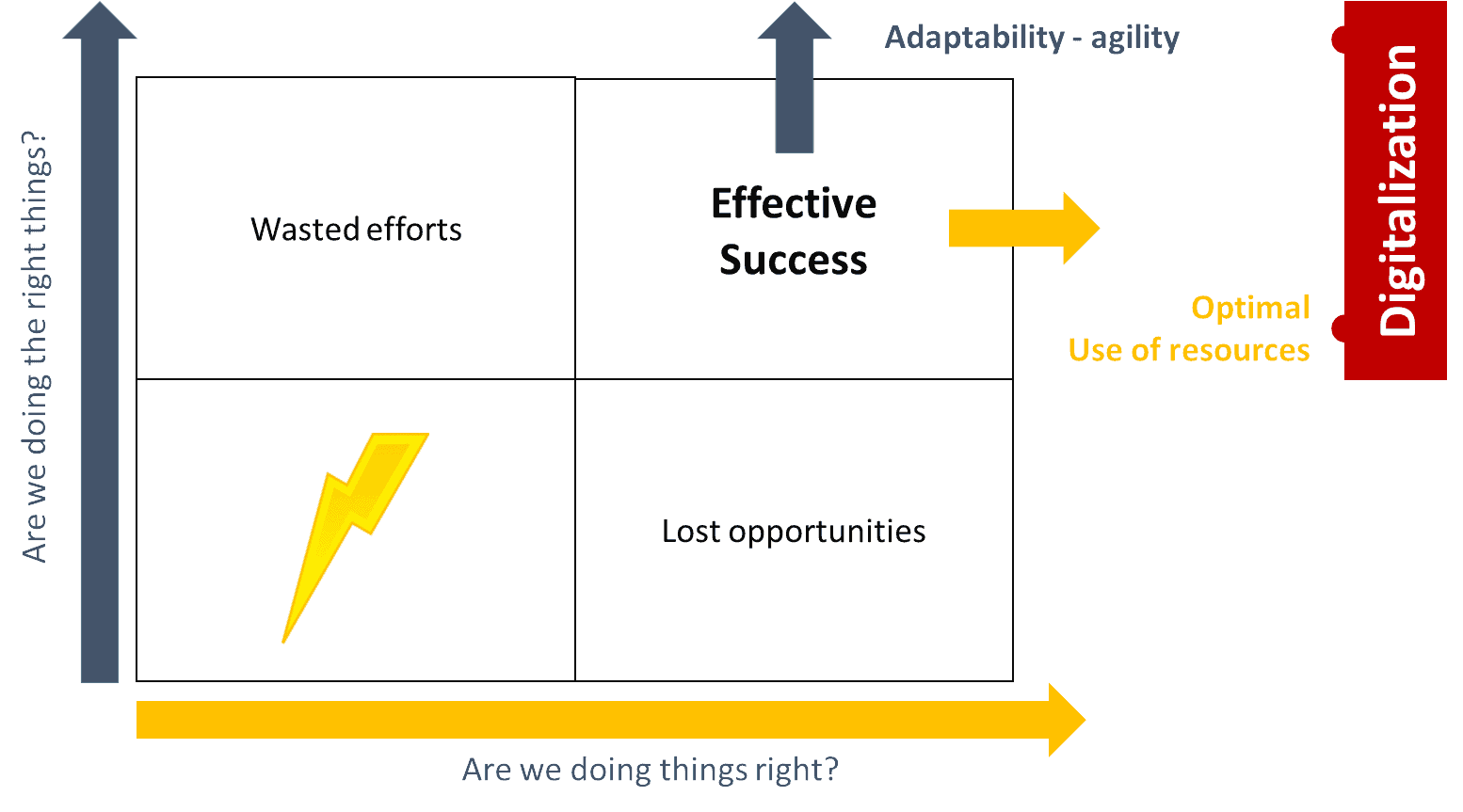 Digitization in your company is not an end in itself. There are exactly two reasons why you want to digitize:
Are you doing the right thing?
Do you notice changes and trends in the needs of your customers in real time?
Are you organizationally and technically prepared for rapid adaptation due to changed customer needs?
Do you exchange ideas quickly and permanently with your customers?
Are you doing things right?
Do you have the information available to continuously optimize your processes?
Do you collect data and information at required levels of quality?
Are you aligning collection of data with strategic objectives of your enterprise?
If you see potential, digital technologies can support you. However, digital technologies are tools that support business organization. Therefore, the first step is always to critically examine the organization itself. The use of digital technologies is only planned based on this first step.
Digital transformation therefore follows the corporate strategy.
Depending on volume size of production and product complexity, there is usually a different corporate strategy and production organization.
Therefore, the digital transformation in every company is to a certain extent individual.